The Best Anti-Malware Software with VPN – Rating 2021
We used to rank anti-malware software for its abilities of threats defending and removal. Such popular ratings like AV-TEST are based on the performance of antivirus programs, including both protection and usability. But a lot of users need not only files or system protection but also their network activities securitization and anonymizing. Yes, you can say that everyone can purchase a separate VPN subscription, and use it separately from anti-malware software. Some may say that different anti-malware software vendors can collect detailed information about your network activities because you are transferring your traffic through their servers. Nonetheless, if these programs are called to defend your cyber activity – why not figure out which anti-malware software has the best embedded VPN-service for your data safety and privacy?
What is VPN?
Virtual Private Network (commonly shortened to VPN) is a private network that is established between two users, like a local network, but with the availability of public networks connection. They have no physical connection, network creating, and the setting is done with special software. A user who'd created the network acts as a server, and all traffic from connected PCs is passing through this "server" computer. Such networks may be established between separate computers (for remote desktop access, for example), as well as between server, which is held by VPN-provider, and plenty of users, which are connected to this VPN-service. Usually, VPN-providers have their servers in several countries, so the user may choose, which country will be used for the connection establishment.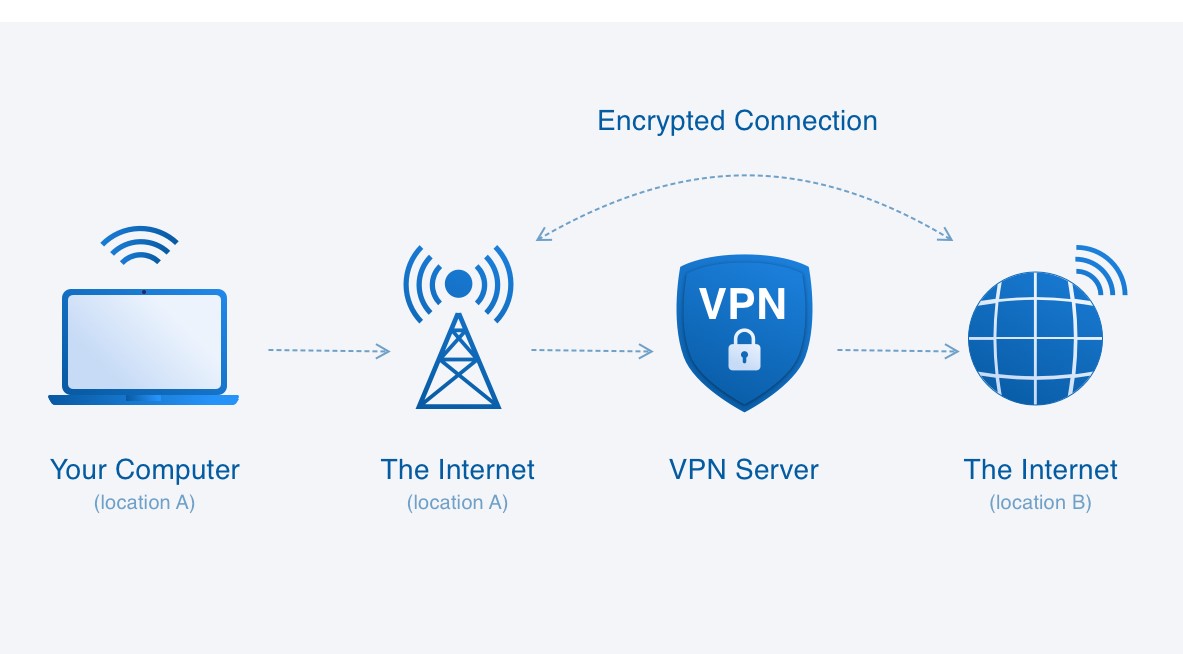 simplified scheme of the VPN mechanism
Virtual private networks are used for many purposes. As mentioned, someone uses it for remote desktop access. It can also be used by someone, who wants to hide his location from anyone who'd try to determine it using IP-address or to get access to the sites which are blocked from their country. VPN-providers can also offer you traffic encryption, which will be performed on your PC (i.e. neither VPN-service nor other parties will be able to read your traffic). Hence, you can secure important and confidential information, which can be crucial for you and your corporation. The last function became especially demanded in the last 3 months, because of offices closeout due to quarantine.
Who said "darknet business"?
Because of location hideout and data encryption, VPN-services are also popular through cyber burglars and individuals, who are engaged in some outlaw online activities. But, in contrast to regular users and companies, executive authorities are able to ask the VPN-provider to show, which users were connecting to the specific IP-address (which were used for outlaw activity). And, according to the governmental acts of several countries, virtual private network providers must deliver such information to executive authorities.
Let's rate it!
To rank the anti-malware software for such a specific function I chose 6 criteria :
Diversity of servers in different countries;
Absence of data collection scandals;
Good downloading/uploading speed;
Availability of data encryption;
Plans for multiple devices;
Availability of purchasing as a part of the anti-malware software bundle.
After such a filtration, we have 6 antiviruses to talk about. I'd try not to give you any recommendation, because any program mentioned below may be suitable (or unsuitable) for different people. Also, I don't want this article to look like an invited paper.
BullGuard VPN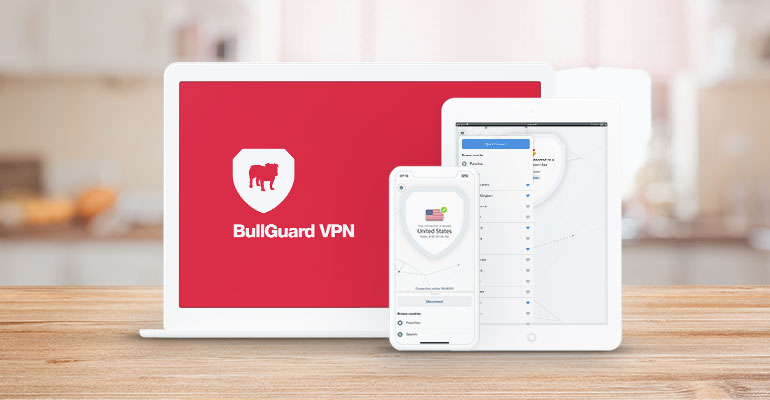 BullGuard's VPN is quite unordinary among antiviruses with VPN. The reason is that this anti-malware software vendor has a contract with NordVPN – company, which provides virtual private networks all over the world. Hence, because of its specialization, the quality of service provided is very high. This VPN is compatible with any operating system; for the price of basic annual subscription (see it below) you can use this virtual network on 6 devices simultaneously. The traffic encryption with AES-256 algorithm is offered as the embedded service. It also has a so-called "kill switch" feature: if your VPN connection is interrupted for some reason, your network connection will be stopped until the VPN connection is established back.
But the pricing of BullGuard VPN is not as good as it's services. The price of one month for a 1-year subscription (minimal available term) is about $7, and using a 3-year plan only this price will decline to affordable $3.5 per month. Such a forcing to use a long-term plan is not a good sales strategy, in my opinion.
* these payments are made every period, i.e. every year, two or three according to the chosen plan
Kaspersky VPN Secure Connection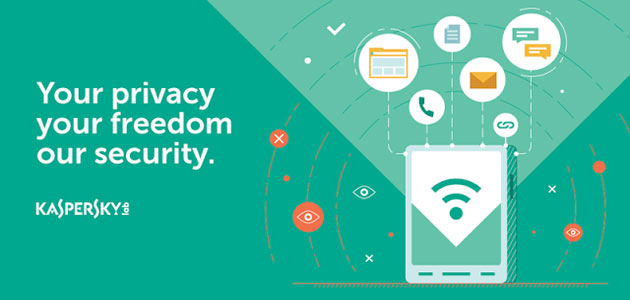 Kaspersky VPN is another example of a joint venture anti-malware software vendor and an established VPN-provider. The partner of Kaspersky is HotSpot Shield, which is already acknowledged as a good VPN-provider. You can choose between 18 countries to connect through, and your traffic will be encrypted with AES-256 algorithm by default. Kaspersky states that even your internet service provider will not get any logs about your online activity. This VPN also has a free option, with a traffic limitation of 200MB per day (300MB if you will log in your My Kaspersky account); you are not able to choose the country (it will be set up automatically). The paid plans do not have such limitations, and, in contrast to BullGuard VPN, there are monthly and annual variants of subscription. The amount of devices to connect is limited at 5.
Norton Secure VPN
14
Norton 360 is one of the most famous anti-malware software vendors, who have a great number of different functions besides the basic antivirus program. And the VPN is something like a cherry on top of its Deluxe edition. It has more than 1500 servers in more than 24 countries. Such an impressive amount completely solves the problem when the server in the country you want to connect is out of service – if there are up to 50 servers in one country, it's very hard to turn all servers off in one moment. All other elements of Norton Secure VPN are as good as mentioned anti-malware programs with VPN have: all your traffic will be encrypted with AES-256, and a special ad-filter feature is available. But everything that sounds so good for you is not so good for your wallet: Norton's 1-month plan is 2 times more expensive than the same service provided by Kaspersky. Norton also offers the unusually big variety of packs according to the number of devices which are supposed to use with this VPN (see it below)
1 device ─ $4.99 per month, $39.99 per 1 year;
5 devices ─ $7.99 per month;
10 devices ─ $9.99 per month, $59.99 per year.
Avast SecureLine VPN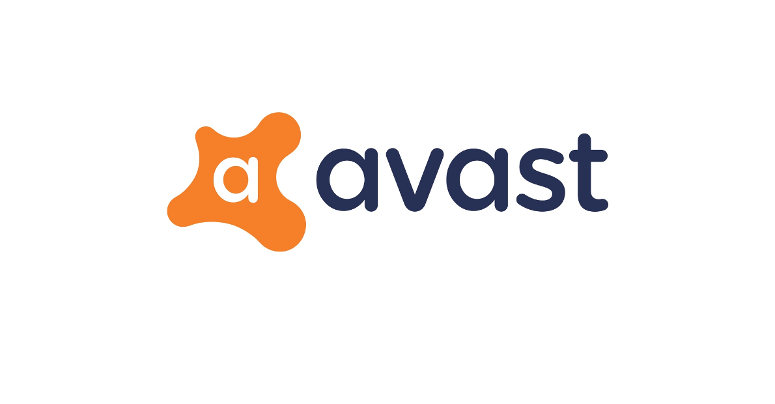 VPN-service by Avast is offered as a part of the anti-malware software bundle, as well as a separate program. The famous anti-malware software vendor offers you more than 30 countries to connect through and, like a bonus, 16 cities in the United States. Nonetheless, it has some troubles with unlocking different services, like Netflix, which are not available in several countries. Besides the AES-256 encryption, it also has DNS leak protection, which can be used to determine your location. As Kaspersky does, Avast states they do not keep any logs on their servers, but earlier this year we saw a big scandal around the fact that Avast has been caught on data collection. This story is still actual, so I would advise you to be extremely careful if you use (or going to use) Avast VPN for some important data transferring.
You can choose between 1 or 5 devices to connect using Avast SecureLine VPN; there is no limitation of traffic. Like BullGuard VPN, they're offering only an annual, two- and three-year subscription. But the pricings are more attractive than BullGuard's :
1 year ─ $47.88 for one device, $59.88 for 5 devices ($3.99 and $4.99 per month, respectively);
2 years ─ $71.76 for one device, $95.76 for 5 devices ($2.99 and $3.99 per month)
3 years ─ $107.64 and $143.64 for one and five devices, respectively (pricings for one month are the same as for 2-yr subscription).
The billing is corresponded to the period – annual, every 2 or 3 years.
Besides the paid plans, Avast also offers to try their VPN solution for free for one week. The free plan has no limits, the same as the paid version does.
AVG Secure VPN
This paragraph can be a copy of the previous because AVG is a subsidiary of Avast, that has already been described in the previous paragraph. The main reason why I decided to describe is that AVG is registered in the Czech Republic. This country is not a member of 14 eyes intelligence alliance, hence, AVG is not obliged to share your data with the government, even after their request. All other functions and abilities you can get with their VPN are the same as its mother company's service – Avast. And they also have ill fame because of data collection, but they have collected the other information about their users – credentials, language, etc.
The pricing is the same as for Avast SecureLine, but you cannot choose how many devices you want to connect – their number is fixed at 5.
Avira Phantom VPN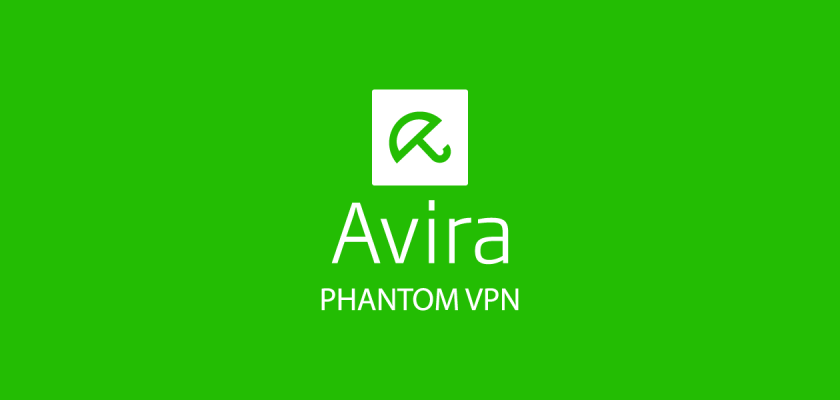 Avira Phantom VPN has the biggest amount of variations of its functions and features. After purchasing the basic plan, you are able to use AES-256 encryption, kill switch (quite a rare function among other anti-malware programs with VPN!), and DNS leak protection. Besides these functions, you can choose between annual and monthly plans, and there is also a separate plan for mobile devices only, which price is much lower; there is no limit for traffic or devices amount for single accounts. You can purchase this VPN service as a separate program and as a part of Avira Prime – max-size packaging of Avira Security. As well as in other anti-malware software's VPNs, you can choose between 38 locations to connect through, and, in particular, 16 US cities. The main disadvantage of Avira Phantom VPN is that the company is registered in Germany, which is a member of the mentioned 14 eyes intelligence alliance. Hence, if the government of one of the seven countries-members of this alliance is interested in information about you – for example, your real name, IP- or DNS-address, search queries or so – Avira must share this data with executive authorities.
The prices for such a big bundle of services is correspondingly high. For a monthly plan, you would pay €7.95 (about $9), annual plan costs €59.95 ($68), and the VPN service for mobile devices will cost €2.95 per month ($3.3).
Conclusion
All VPN-services, which are provided by anti-malware software vendors, are quite similar. The main difference is in its pricings and several features that can be crucial for some categories of users. For casual users neither kill switch, nor DNS leak protection is not the essential function so, for such customers these VPN solutions are literally equal. That's why I've decided to make this article more descriptive than prompting form. Every user will choose a solution that is more attractive to him/her.