Malwarebytes Antivirus Identified Google and YouTube Domains as Malicious
Malwarebytes, an antivirus company, caused real chaos in the systems of its Windows users a few days ago: the fact is that the program mistakenly identified any Google domains (including Google search and YouTube) as malicious and blocked access to them.
Let me remind you that we also reported that Microsoft Defender Mistakenly Saw a Threat in Chrome and Electron Apps, and also that Experts Found Long-Standing Bugs in Avast and AVG Antiviruses.
Last Wednesday, social networks received an avalanche of complaints from users of Malwarebytes antivirus who could not log into Google sites, YouTube, or use services such as G Suite, Gmail or the Google Play Store. At the same time, the antivirus reported numerous malware detected in google.com subdomains.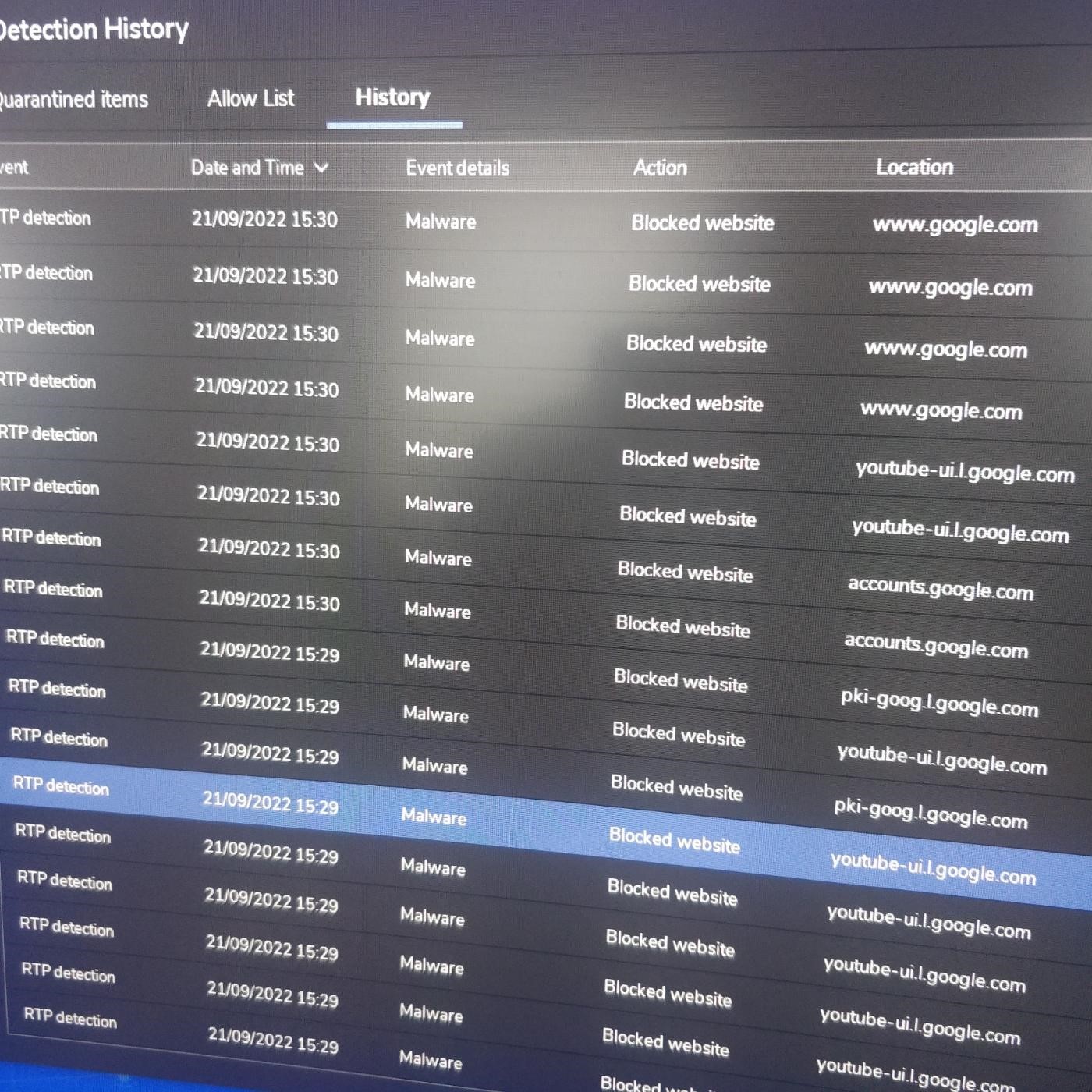 It quickly became clear that some kind of error had occurred, and Malwarebytes specialists quickly reported too Twitter that the problem was related to the web filtering module in the company's security products. As a temporary solution, users were suggested to disable the Web Protection module in the settings.
Shortly after that, the developers reported that the problem was solved, and now the antivirus should automatically update, after which it will no longer consider all Google domains as malicious.
Upon learning of the issue, our development team resolved it by releasing an update to the web protection database (version 1.0.60360). This update is applied during the normal update process and the issue should be resolved automatically. In some cases, the update may require to temporarily disable the web filtering feature.
Malwarebytes Vice President Michael Sherwood writes on the company's forum.
However, some enterprise customers are reporting that Google domains are still blocked for some endpoints. It seems that the fact is that the latest update has not yet spread to the entire client base of Malwarebytes.