The No More Ransom Project Helped to Recover the Data of 1.5 Million Users
The No More Ransom project, thanks to which ransomware victims can recover their data, has summed up the results of six years of work.
Currently available in 37 languages, the project has helped more than 1.5 million people around the world recover their data.
Also note the following: Cybersecurity Specialists Created the Hopper Worm to Protect against Other Worms.
Let me remind you that No More Ransom was launched in 2016 as an initiative to combat ransomware and ransomware. Then only Europol, the Dutch police, McAfee and Kaspersky Lab took part in it.
Now the number of program partners has grown to 188, including companies from the private and public sectors, law enforcement, experts from academia, and so on.
Launched by Europol, the Dutch National Police (Politie) and IT security companies, the No More Ransom portal initially offered four tools for unlocking different types of ransomware and was available only in English. Six years later, No More Ransom offers 136 free tools for 165 ransomware variants, including
Gandcrab
,
REvil/Sodinokibi
,
Maze/Egregor/Sekhmet
and more.
Europol writes in a project report.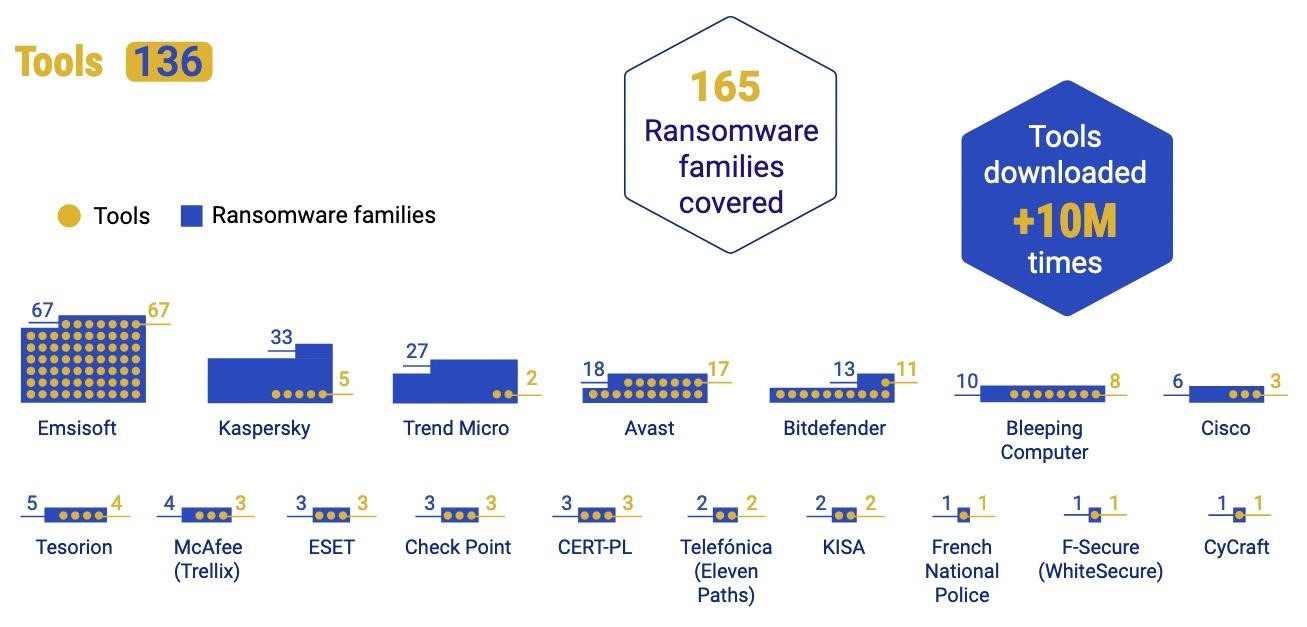 If we talk about the general statistics cited by Europol, the No More Ransom utilities have already been downloaded more than 10 million times, and they have helped to restore the files of about 1.5 million victims.
Also, according to the Europol, during the years of No More Ransom, criminals did not "earn" almost a billion euros from ransomware attacks, as users managed to save their data for free.
The best defense against ransomware remains thorough prevention.
No More Ransom experts recommend:
Make regular backups of the data stored on your electronic devices.
Monitor your clicks – do you know where the link will take you?
Don't open email attachments from unknown senders, even if they look important and trustworthy.
Make sure your security software and operating system are up to date.
Use two-factor authentication (2FA) to secure your user accounts.
Limit the ability to export large amounts of corporate data to external file sharing portals.
If you are a victim, don't pay! Report a crime and check No More Ransom for decryption tools.