Google Play Protect fails AV-TEST checks again
Analysts at AV-TEST conducted traditional testing of security products for Android, and came to the disappointing conclusion: Android's built-in Google Play Protect anti-malware system is failing. The AV-TEST tests were conducted over six months, from January to June 2021.
The fact is that Google Play Protect only detected about two-thirds of the 20,000 malicious applications that it encountered during the tests, and as a result, Google's security solution took the last place in the ranking of researchers.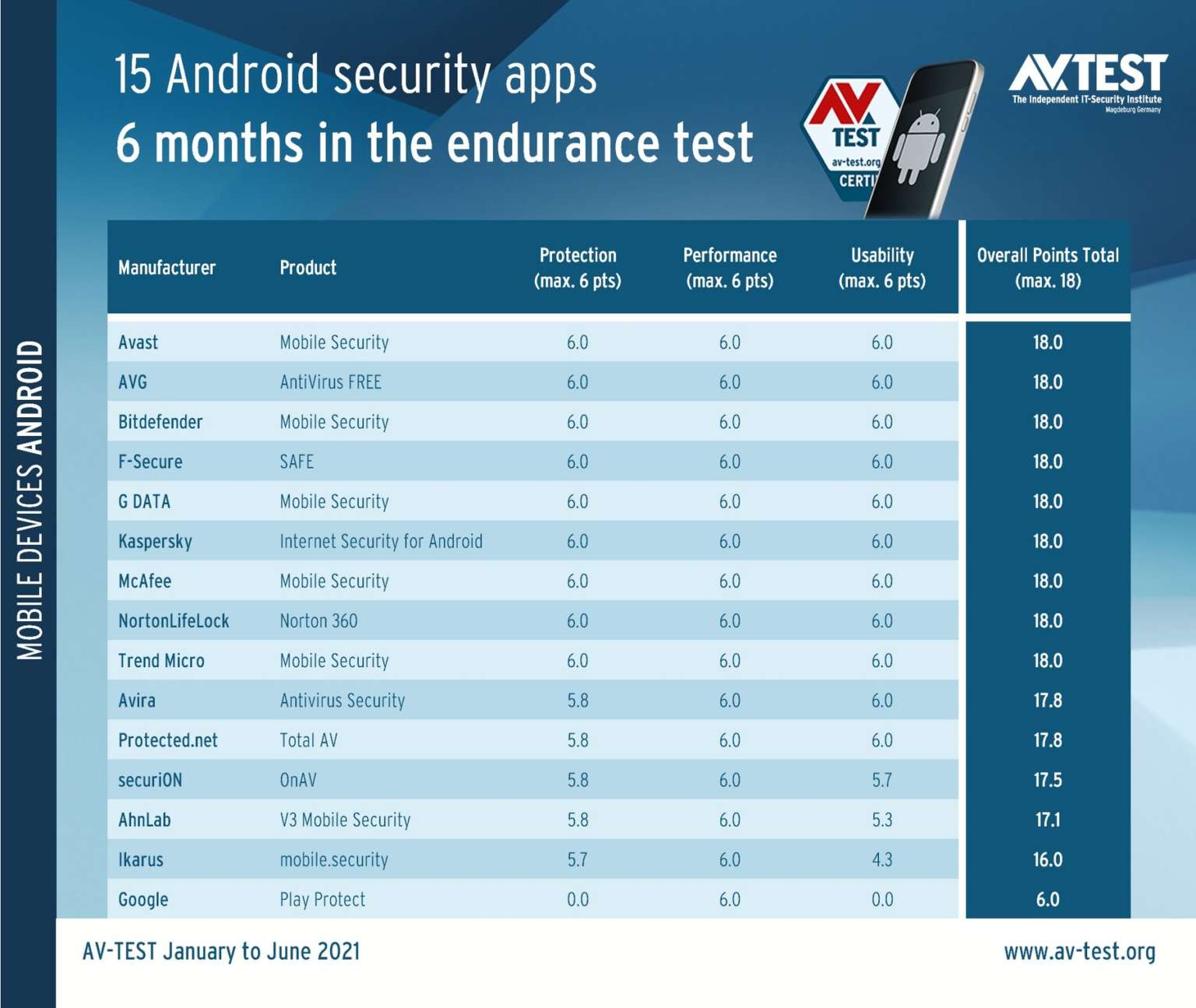 Even running permanently and scanning every application installed and running on the device, "this service does not provide good security: any other security application offers better protection than Google Play Protect," analysts say.
As mentioned above, a total of 20,000 malicious applications were used for the tests. The checks were divided into three stages: during each of them, antivirus products faced more than 3,000 samples of recently detected malware (up to 24 hours old), as well as a reference set of 3,000 other malware samples up to one month old.
Only five applications detected all of the attackers, completing the 100% real-time test as well as the benchmark test. Ranked in last place, Google Play Protect found only 68.8% [malware] in the real-time test and 76.6% in the benchmark test.
the researchers said.
The top five applications in question are Bitdefender, G DATA, McAfee, NortonLifeLock, and Trend Micro, which have demonstrated 100% threat detection rates.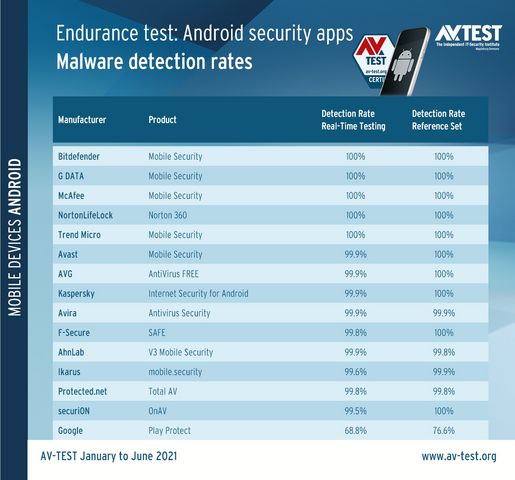 Google Play Protect, in turn, made 70 false positives, defining a number of applications aspotentially malicious (out of almost 10,000 harmless applications installed by AV-TEST from the Play Store and third-party catalogues).
Considering that the solution built into Android does not cope with its task, AV-TEST recommends using a second, more reliable security solution in order to block the penetration of malware through the Play Protect protection.
It should be noted that this is not the first time that AV-TEST experts have criticized Google Play Protect. For example, in 2019, Android's built-in protection similarly scored only three points for usability and not a single point for security or functionality. In 2020, Google Play Protect also scored zero out of six in its defensive tests, detecting only 37% of the 3,300 new malware (up to 24 hours old) and 33.1% of the 3,300 malware benchmark.
Let me remind you that I wrote that Google introduces mandatory 2-Step Verification for Google Accounts.