ESET has released ESET NOD32 Internet Security 14 and ESET NOD32 Antivirus 14. What's new?
New versions of the multipurpose antivirus ESET NOD32 Internet Security 14 and ESET NOD32 Antivirus 14 have recently become available for download. Let's take a look at the major changes and improvements.
ESET released version 14 of its home antivirus products on October 22, 2020.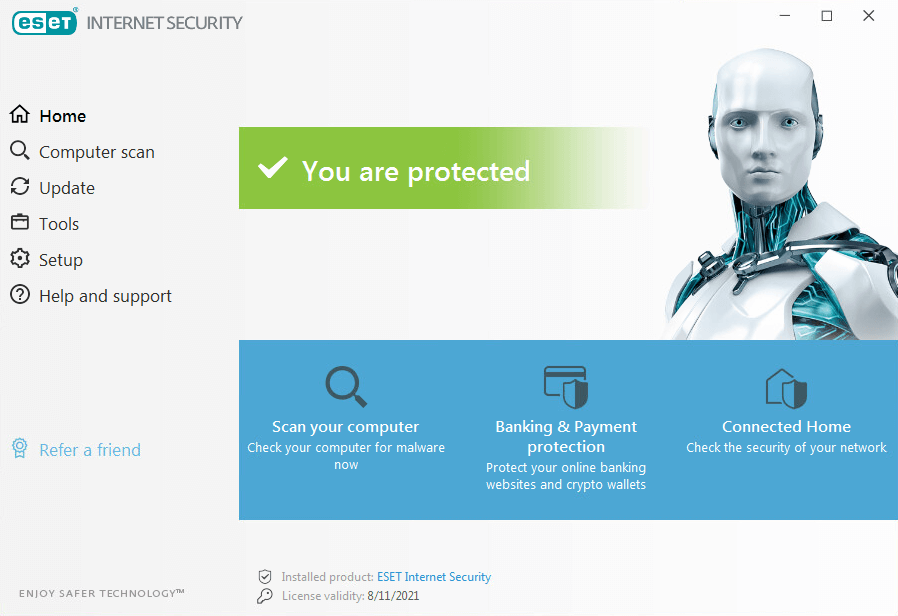 New features in ESET Internet Security version 14.0
The new versions of ESET NOD32 Internet Security 14 and ESET NOD32 Antivirus 14 include the following enhancements:
All Browser Protection Mode for Bank Payment Protection
ESET NOD32 Internet Security 14 introduces a new "Protect all browsers" setting to help protect your payments, banking transactions and confidential data when using browsers supported by ESET antivirus products.
Improved malware detection with WMI scan engine and registry scan engine
WMI Scan Engine and Registry Scan Engine detect latent and persistent threats. They also look for links to infected files or malware embedded as data in Windows Management Instrumentation and Windows Registry.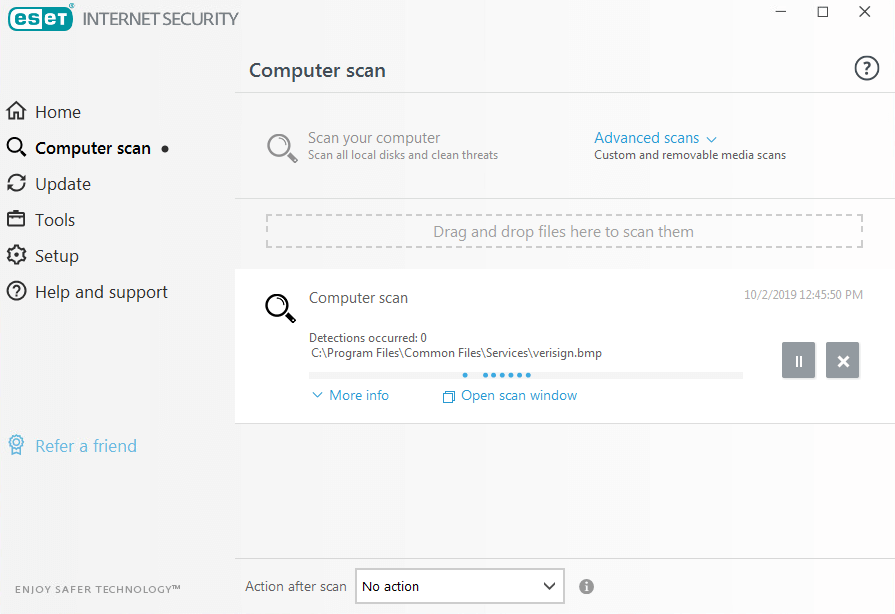 Improved performance and reduced load on the system
ESET NOD32 14 provide protection against new types of threats and at the same time effectively uses system resources, allowing to enjoy the performance of the computer.
Other changes
Home Network (formerly Home Network Monitor) helps users to protect their routers from threats posed by wireless Wi-Fi networks. In addition to the new name, the Home Networking feature in version 14 received improved detection and troubleshooting.
Product replacement no longer requires a computer restart. As long as the user has a valid license for the respective product, he can exchange it for a new product and it will automatically be displayed on the screen.
Product change notifications remind users to upgrade to a higher tier if licensed. Users can also turn off these notifications and continue using the current product.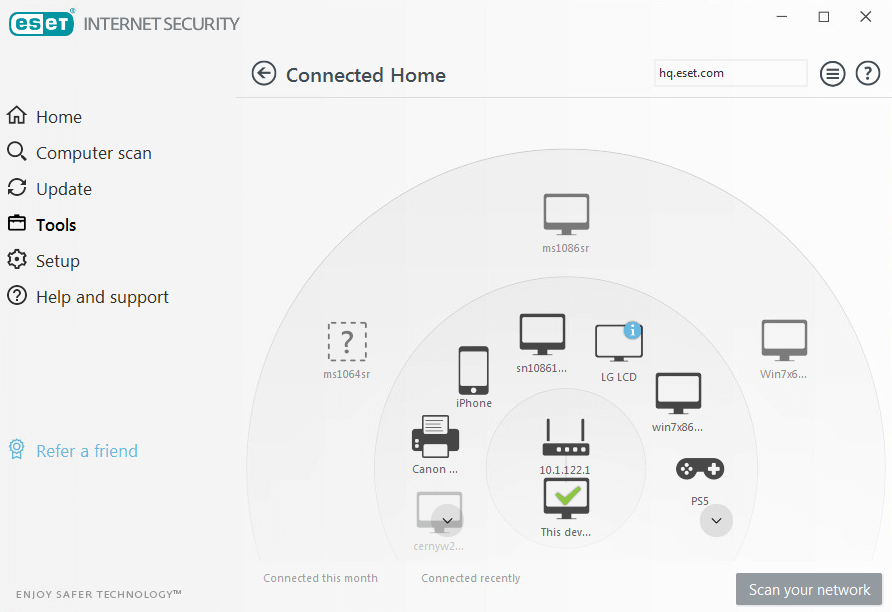 As a reminder, ESET Antivirus entered the "TOP Product" list as a result of meticulous testing of antivirus programs by The German laboratory AV-Test.