In Trend Micro Security 2021 Release Improved Key Security Components and Toolbar Design
The new version of Trend Micro Security 2021 antivirus software is available for download. In the antivirus improved key security components including Fraud Protection, Payment Protection and Browser Toolbar for users.
On September 9, Trend Micro officially released the new version of Trend Micro Security 2021 antivirus products:
We'll make a quick overview of the major improvements and changes.
New in Trend Micro Security 2021
Setting procedure
The Trend Micro Welcome Page has been improved so that users can quickly customize product features to suit their use case.
Improved component "Fraud Protection"
Fraud Buster is a cloud-based service that detects fraudulent messages using artificial intelligence technologies. While enabling Fraud Buster, Trend Micro Antivirus scans email content to protect user from fraud, phishing, and suspicious emails. The feature can be disabled at any time to prevent the transmission of email content to Trend Micro servers.
What has been improved?
"Anti-Fraud" displays the results of scanned emails, regardless of whether they are safe or malicious.
Added the option of adding sender of the letter to the trusted list of "Protection against fraud".
If the user receives a pop-up message "Fraud protection", is available option "Allow this sender.
Fraud Protection reports have been improved: the user can simply click on the "Report Scan Results" link to get a report and find out if the email is malicious or safe.
Protection for unsupported languages: "Fraud Protection" now provides basic protection for unsupported languages by checking the number of users who found the email to be fraudulent.
Improved "Payment Protection" component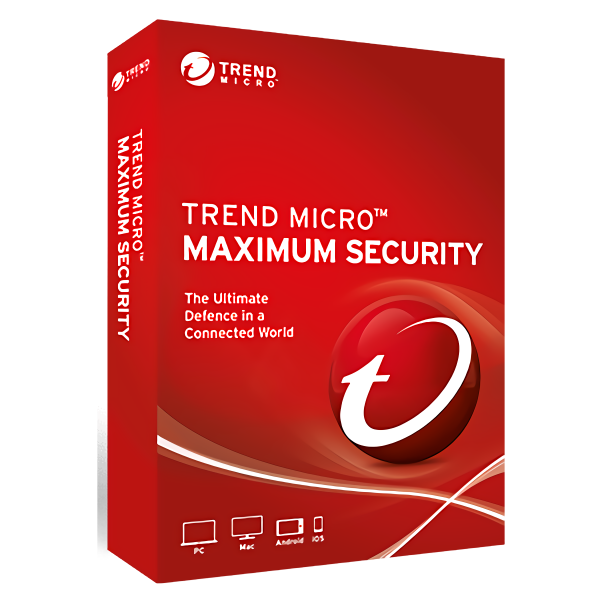 The Pay Guard component blocks attacks aimed at stealing payment information (credentials and financial details) during Internet banking or online shopping sessions. For example, an attacker could use a web injection technique to display a fake data entry form and then steal financial information. With Pay Guard, user'saccount and bank card details will be protected from such attacks.
What has been improved?
Added pop-up window to enable "Payment protection". Trend Micro recommends using pop-up browser payment protection when visiting banking sites.
Added an option that allows always opening a specific site in "Payment protection" or, conversely, exclude protection for the site.
"Payment Protection" allows manually adding a site to the list for automatic launch in a Pay Guard-protected browser.
Improved Trend Micro toolbar
The Trend Micro Toolbar warns of security risks on the websites that are visited with the browser.
What has been improved?
Added popup to enable Trend Micro Toolbar. Trend Micro recommends using the toolbar for additional online security.
Improved toolbar installation in Google Chrome, Mozilla Firefox, Microsoft Edge classic and Microsoft Edge on Chromium.
Added Trend Micro Toolbar status so that users can clearly see when the toolbar is disabled in the browser.
Improved Trend Micro Installer Icon
Improved the appearance of the Trend Micro installer icon to avoid confusion when opening the main Trend Micro console on desktop systems.
Scan result for uploaded files in pop-up window
A pop-up message from Trend Micro Security will appear every time while downloading a file with the use of a browser. This pop-up notification will show if the downloaded file is safe.
How it works?
Download and install Trend Micro on your computer.
Download any file using your browser.
A pop-up notification from Trend Micro appears with information about the potential danger of the file.
Let me remind you that also recently Kaspersky Lab released a new line of products and a patch to fix errors.