Let's Encrypt issued over 3 billion certificates, protecting 309 million websites for free
The non-profit organization Internet Security Research Group (ISRG), behind Let's Encrypt, revealed the statistics and said that this year the public certificate authority issued three billion certificates.
As a reminder, Let's Encrypt has been providing sites with the X.509 digital certificates required to enable HTTPS (SSL/TLS) and encrypted communication for free since September 2015, when the first certificate for the helloworld.letsencrypt.org domain was issued.
Since August 2018, Let's Encrypt has been trusted by all major browsers and operating systems, as well as by all major root certificate authorities (including those from Microsoft, Google, Apple, Mozilla, Oracle, and Blackberry).
Let me remind you that we also wrote that The No More Ransom Project Helped to Recover the Data of 1.5 Million Users, and also that Cybersecurity Specialists Created the Hopper Worm to Protect against Other Worms.
As the ISRG now reports, a new record has been set this year, with the organization now serving more than 300,000,000 sites.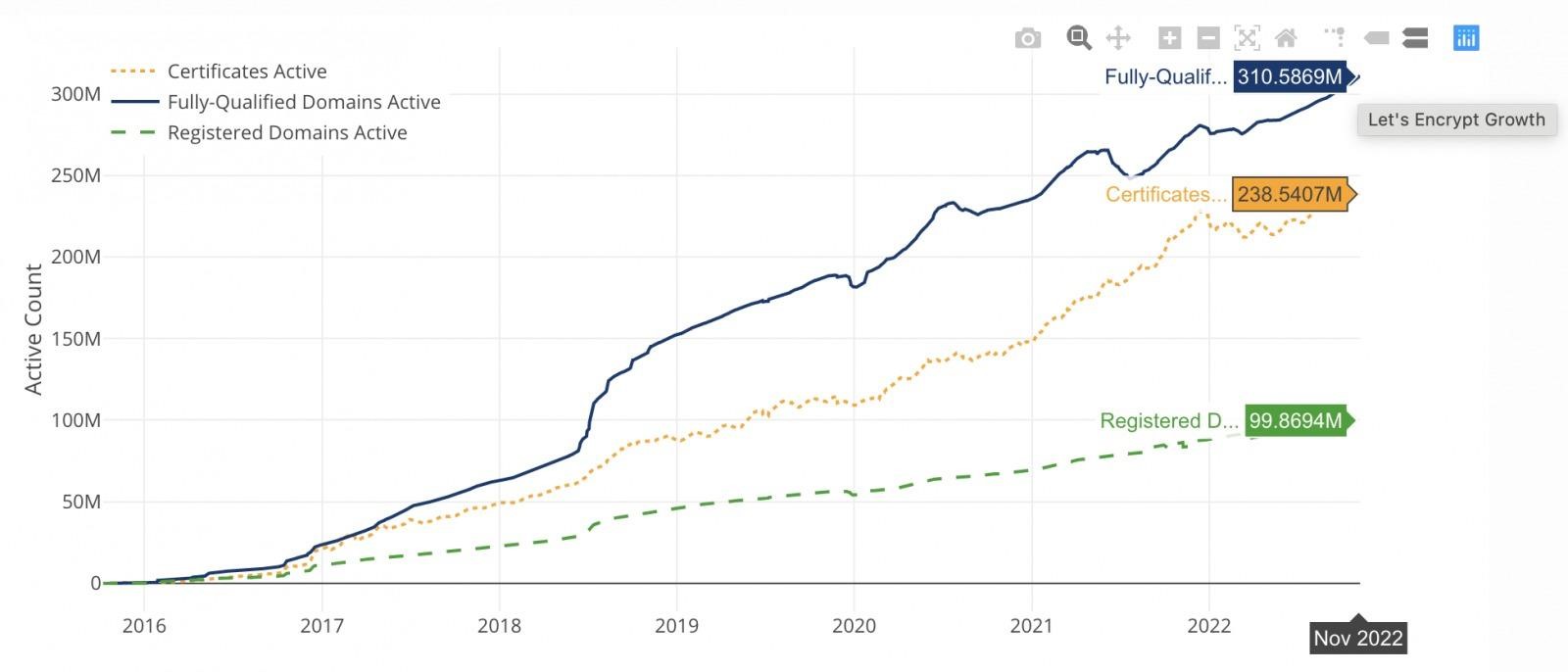 As of November 1, 2022, Let's Encrypt provides TLS to over 309 million domains with 239 million active certificates. In 2022, the use of Let's Encrypt increased by more than 33 domains.
the ISRG said.
To get an idea of the scale of Let's Encrypt's work and what pushed its development team to create new tools for automating the issuance and renewal of certificates, it is enough to recall how the organization was forced to revoke about two million SSL / TLS certificates earlier this year, because they were issued incorrectly, and this affected only about 1% of all active Let's Encrypt certificates.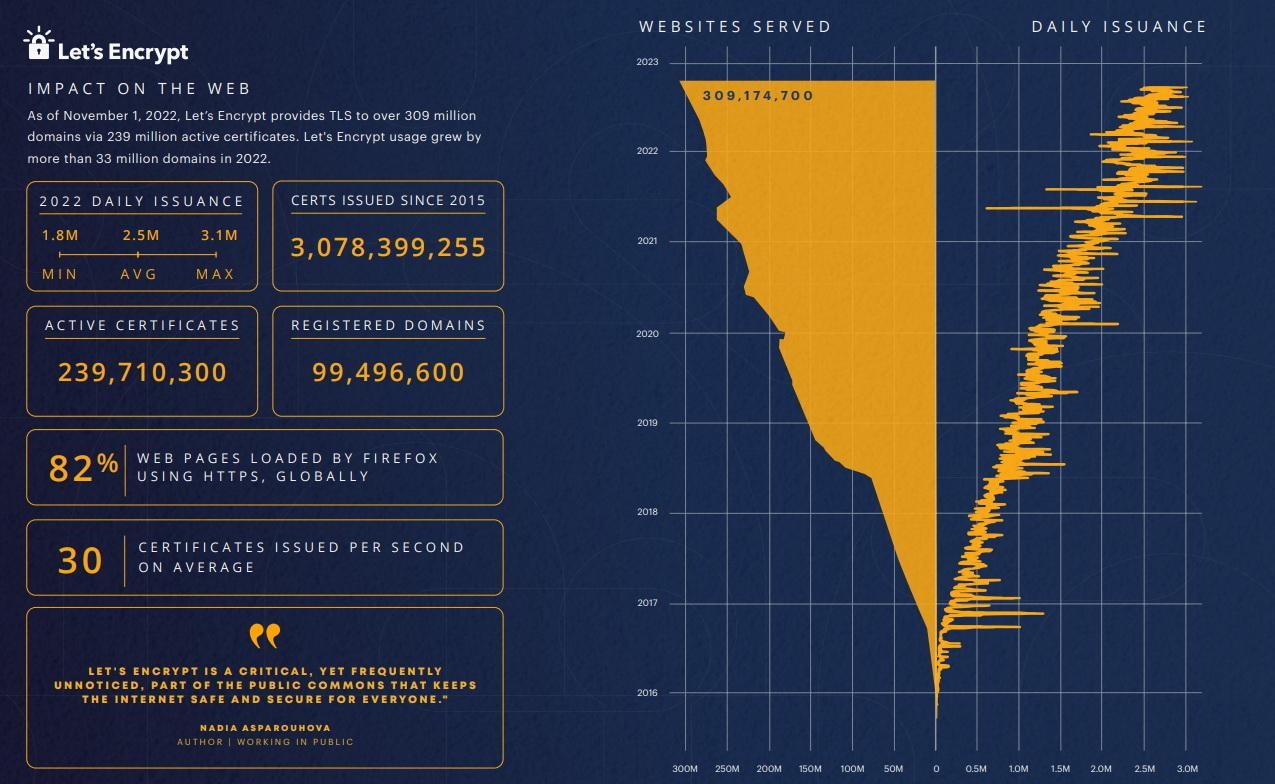 We have since developed a specification to automate certificate renewal signals so that our subscribers can process revocation/renewal events as easily as they can receive certificates (this happens automatically in the background!). Josh Aas, ISRG CEO, writes.
Although the level of security seem to improve, the media reports that Rise of the Machines is coming: bots pretend to be humans with the new trick.